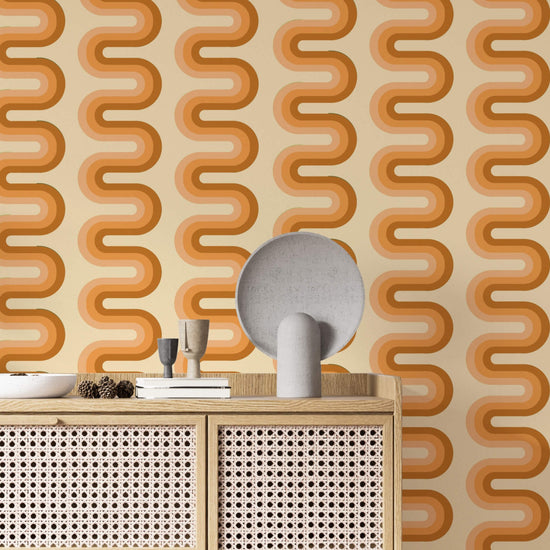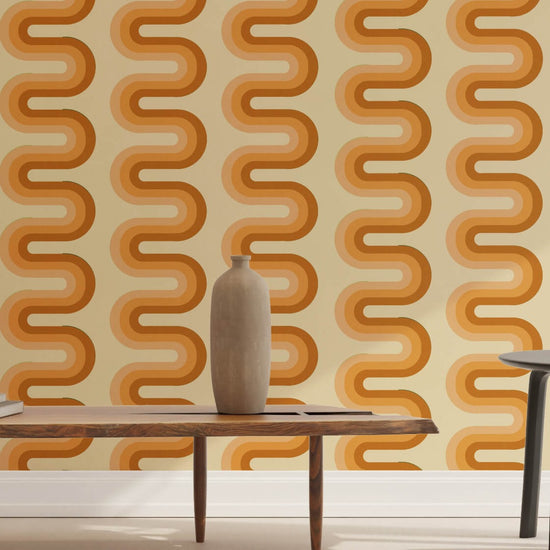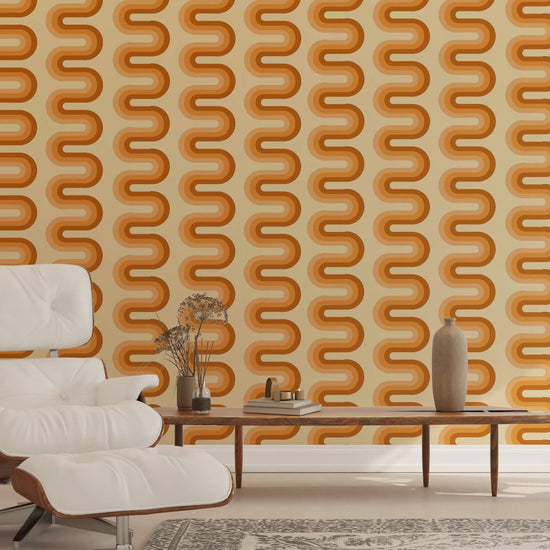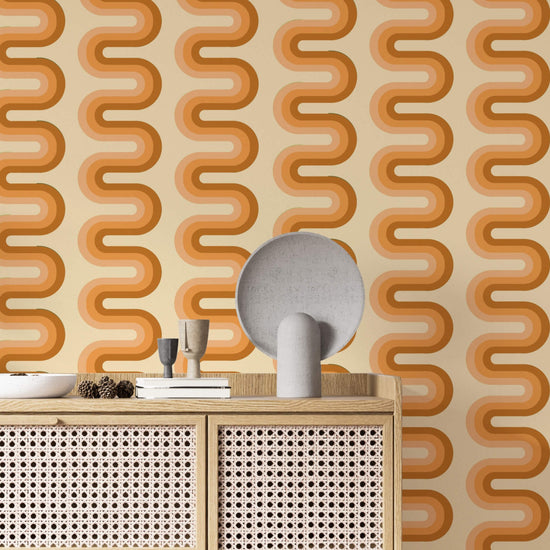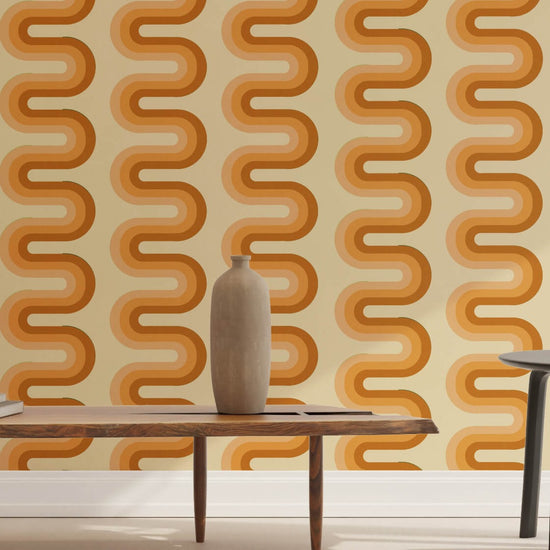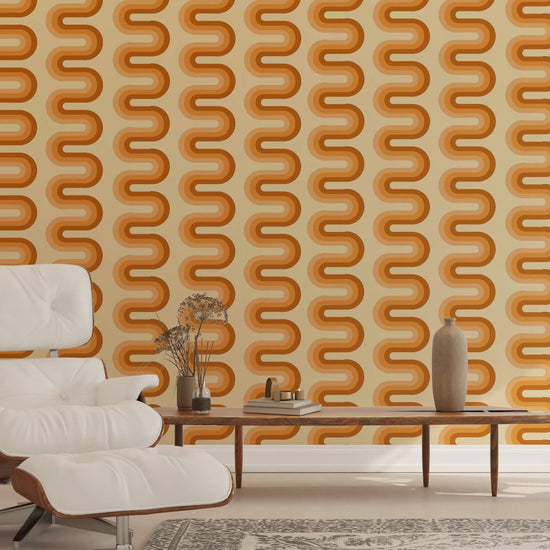 Self-adhesive wallpaper orange swirls
The orange swirl wallpaper is for all lovers of mid-century style, our wallpapers are made of strong thick vinyl with a canvas structure, they are self-adhesive and easy to apply and remove, which makes them great for rented spaces.
▴we recommend ordering a little more than the wall size (for cutting and waste)
▶ KEY FEATURES
Easy to apply - simply peel off the protective film from the back and stick!
100% removable and perfect for rental spaces
Handmade and designed in Croatia
High-quality self-adhesive wallpaper - no glue required!
Canvas structure

Printed with latex technology with eco NON TOXIC colors
CE certified and meets EN15102 construction product regulations
▶ TIPS
For sloping walls in the attic, etc., select the highest point of the wall as the height of the wall
Be sure to order the correct quantity with each new order
it comes from a different batch and the colors may not match your original order
We recommend ordering slightly larger than the wall size (for cutting and scrap)
▶ SETUP
The application is very simple, each panel is 60 cm wide, and our wallpaper is designed in such a way that the seams never go through the graphic, it is always cut through the empty space, which makes installation easier than conventional wallpaper.
With your order you also get a help manual with useful installation tips.
▶ DELIVERY
We ship with DHL and DPD to Europe, North America, Canada, Australia and Japan
Delivery 3-7 working days
▶ IMPORTANT
Apply only to clean, smooth, painted walls, please do not apply wallpaper to pebbled, textured surfaces or those with latex-based paint (or any other washable paint)
The color in the pictures may look different in real life or on different screens, to make sure you get an exact color match, please order a sample first
▶ COPYRIGHT
All our wallpapers are designed with original art, do not try to copy or reproduce any design.
ⓒ Retro design d.o.o. All rights reserved
We ship across Europe
Return within 14 days
Delivery time 2 to 7 working days
Calculation of delivery price during checkout
Warranty 24 months from purchase