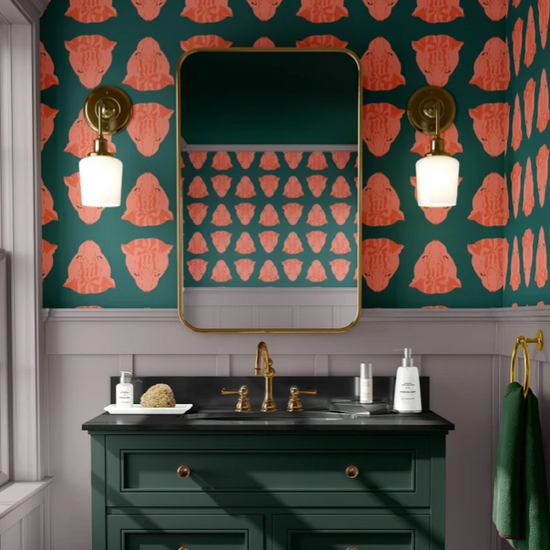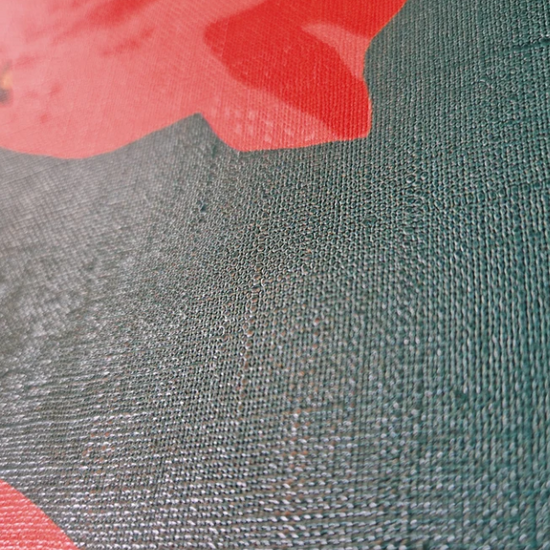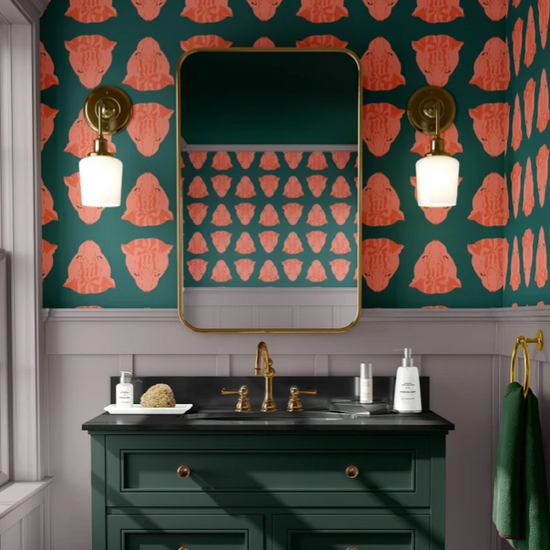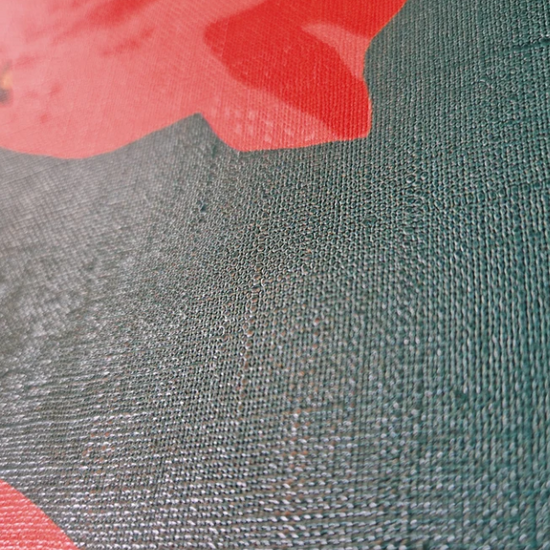 Green ocelot wallpaper
Ocelot wallpaper is made of durable, thick vinyl with a canvas structure. It is self-adhesive and easy to apply and remove, making it great for rental spaces.
HOW TO ORDER?
Measure the width and height of the wall in centimeters or inches (depending on what you use).
In the "Choose the size of the panel" field, select the height of your wall. If the exact height of your wall is not visible in the menu, select the one that is closest (always choose the one larger than your wall). Example: If your wall is 108" (274 cm), you will choose 110" x 23.6" (280 x 60 cm).
Then divide the width of your wall by 60 if you use centimeters, or by 23.6 if you use inches, to determine the number of panels you need for the wall. (Each panel is the same width - 23.6 inches (60 cm)).
In the quantity menu, enter the number you obtained by dividing and then proceed with the order. (If you get a number with decimals, always round up to the next whole number). Tip: It is recommended to order a bit more than the wall size just in case (for cutting and waste). Order Example: If you have a wall 108" high (270 cm) and 80" long (203.2 cm), this is what your order would look like: In the "Choose the size of the panel" menu, you would select 110" x 23.6"/280 x 60 cm and enter the number 4 in the quantity menu.
KEY FEATURES
Easy to apply - simply peel the protective film off the back and stick!
100% removable and perfect for rental spaces.
Designed in Croatia using original drawings.
High-quality self-adhesive wallpaper – no glue needed!
Canvas structure.
Printed using latex technology with eco NON TOXIC inks.
CE certified and complies with EN15102 building product regulations.
TIPS
For slanted walls in the attic, etc., choose the highest point of the wall as the height.
Make sure to order the right amount as each new order comes from a different batch and colors might not match your original order.
It's recommended to order slightly more than the wall size (for cutting and waste).
INSTALLATION
The application is very straightforward. Each panel is 60 cm wide, and our wallpapers are designed so that seams never cross the graphics; it is always cut through empty space, making installation easier than conventional wallpapers. With the order, you also receive a manual with useful tips for installation.
SHIPPING
We ship with Fedex to Europe, USA, Canada, Australia, and Japan. Delivery takes 3-7 working days.
IMPORTANT
Apply only to clean, smooth, painted walls. Please do not stick wallpapers on gravelly, textured surfaces or those that have latex-based paint (or any other washable paint).
The color in the pictures may look different in reality or on different screens. To be sure you'll get an exact color match, first order a sample.
COPYRIGHT
All our wallpapers are designed with original artwork; please do not attempt to copy or reproduce any design.
ⓒ Retro design d.o.o. All rights reserved.
We ship to all member states of the European Union, Great Britain, the United States of America, Canada and Australia
Production time 2 to 6 weeks
Delivery time 2 to 7 working days
Calculation of delivery price at checkout