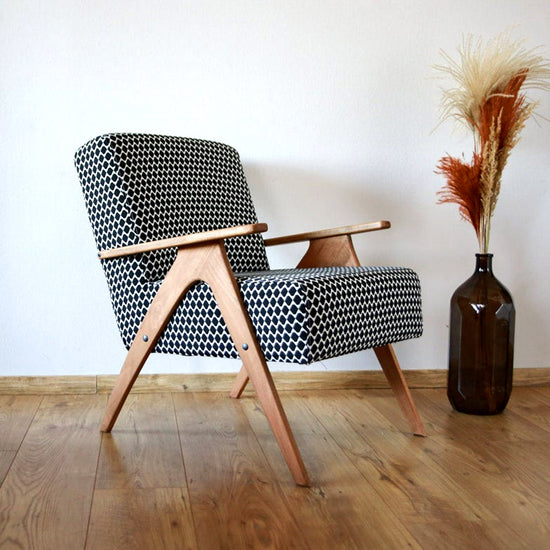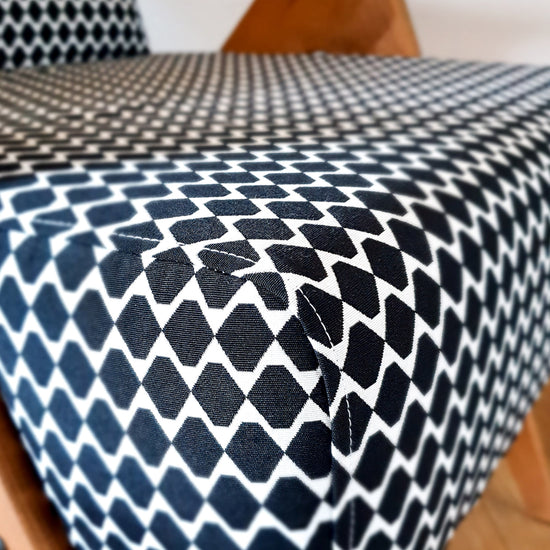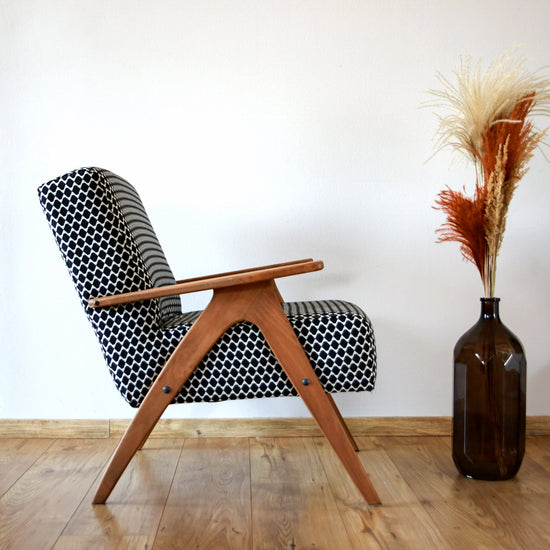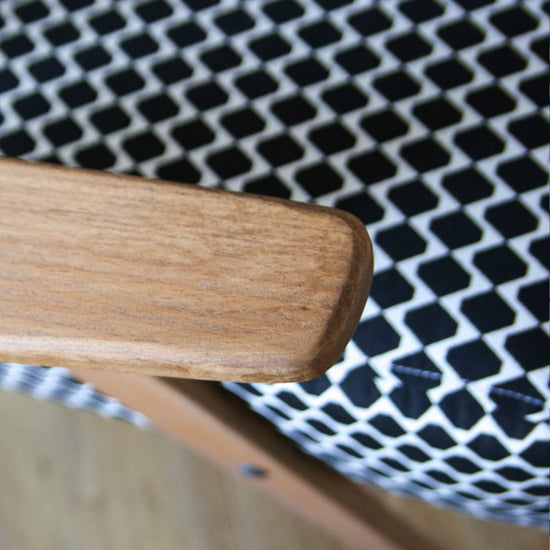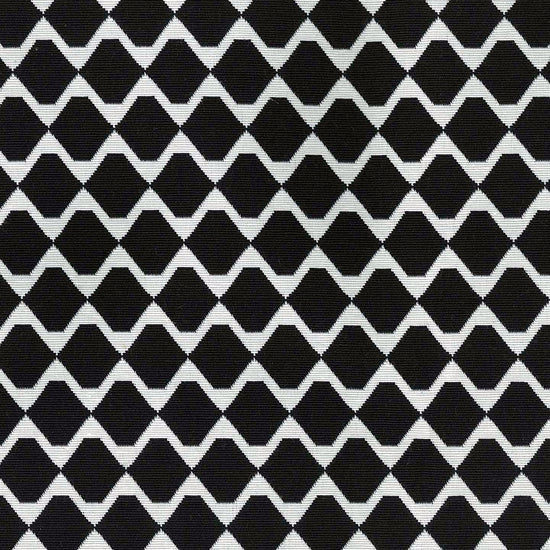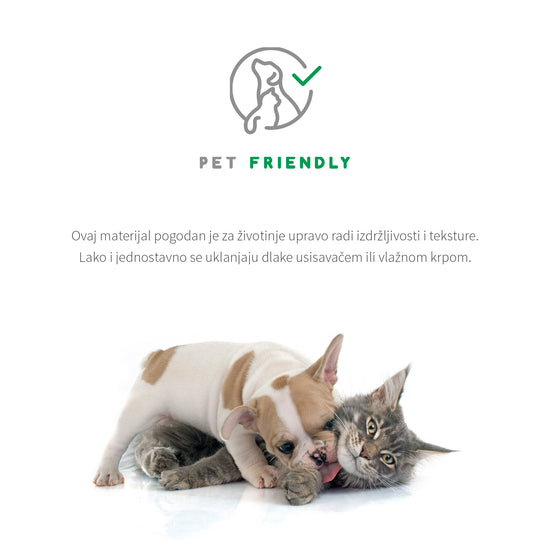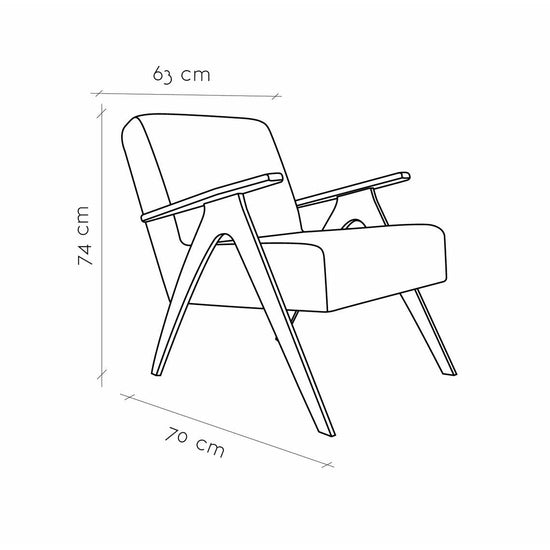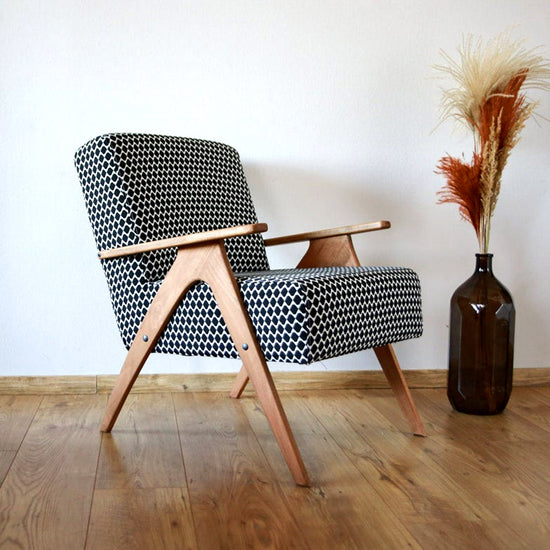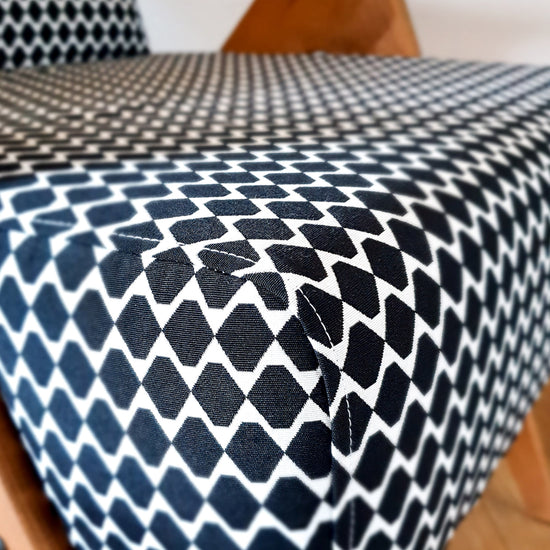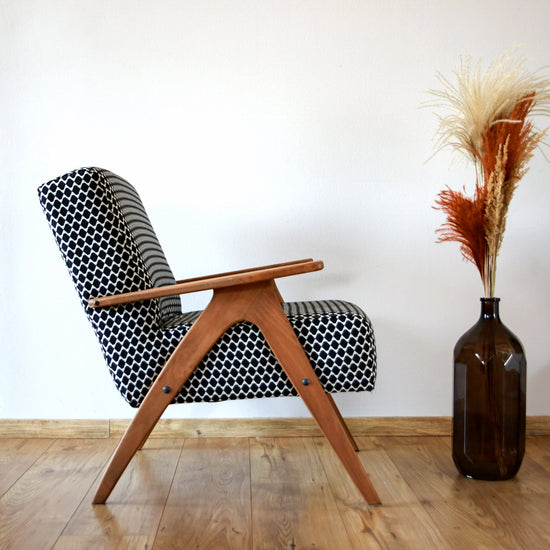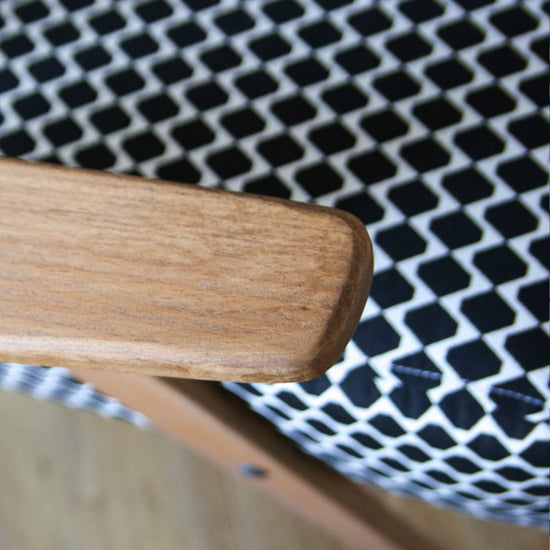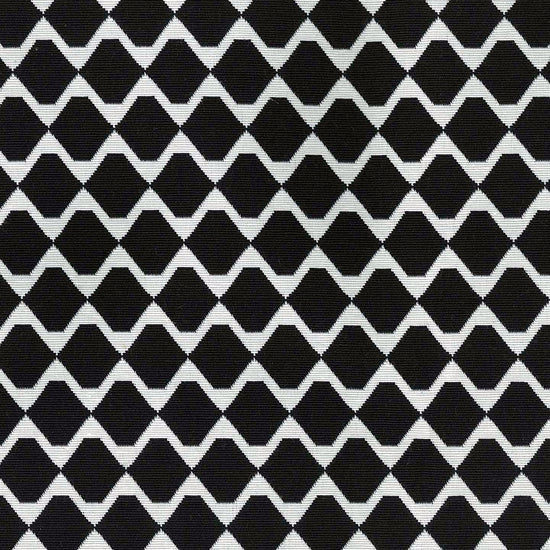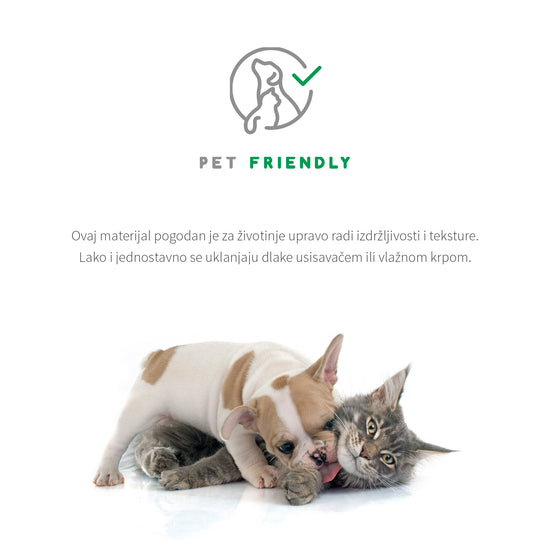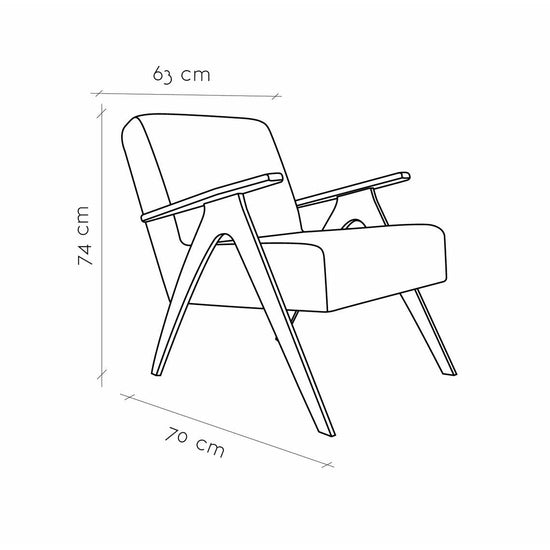 Mid-Century Armchair Tetris
MID-CENTURY ARMCHAIR TETRIS
If you are planning to redesign your home or you are searching for a comfy chair to relax and enrich the décor at the same time, our modern mid-century lounge set is the ideal choice!
Made with Care: Our mid-century modern lounge chair is crafted by the hand of talented artisans using premium quality fabrics and solid stained wood sourced from Europe to ensure superior durability, excellent stability, and unrivaled aesthetics.
ABOUT ARMCHAIR
The armchair is upholstered in easy-to-mantain fabric
The armrests are made of solid beech wood and stained in color by your choice, ergonomically adjusted seat is upholstered with medium-soft furniture foam with a density of 35 kg / m3, which ensures the highest quality and durability.
dimensions (w x h x d) - 63 x 74 x 70 cm

ergonomically adjusted seat

water-repellent fabric

for indoor use
*Note for NON-EU buyers - please be aware of possible import fees and taxes,
as a buyer, you are responsible for any customs fees and taxes.
These are calculated additionally when the items are sent and these fees are collected by the delivery company and paid on your behalf to your government.
The amount of these fees varies in every non-EU country. For more information, please advise your local authorities before ordering**
* We are sending from Croatia which is a part of the EU - for EU buyers there are no additional fees *
Our armchairs are sent disassembled (seat + two armrests) screws and instructions are included.
The whole assembly process is very simple, fast, and intuitive.
WHY CHOOSE OUR FURNITURE?
Our retro armchair is not another mass-produced piece of furniture of questionable quality and origin, we are proud of our Croatian production and use of only the highest quality materials which ensures durability, Our furniture is designed to last. That's why it looks so unique. It is simply waiting for a moment when it will become part of your home and tell its story!
We ship to all member states of the European Union, Great Britain, the United States of America, Canada and Australia
Production time 2 to 6 weeks
Delivery time 2 to 7 working days
Calculation of delivery price at checkout