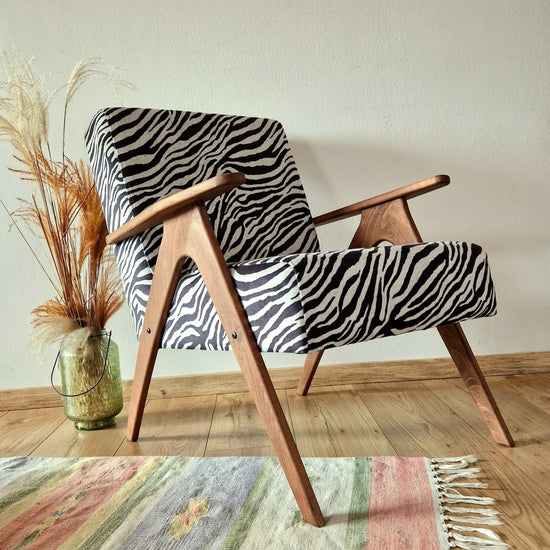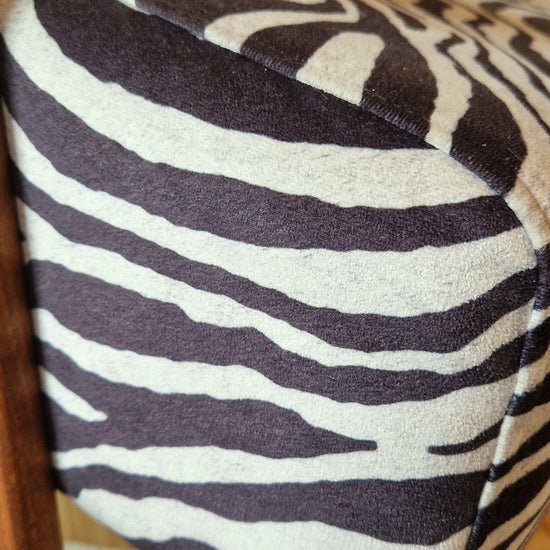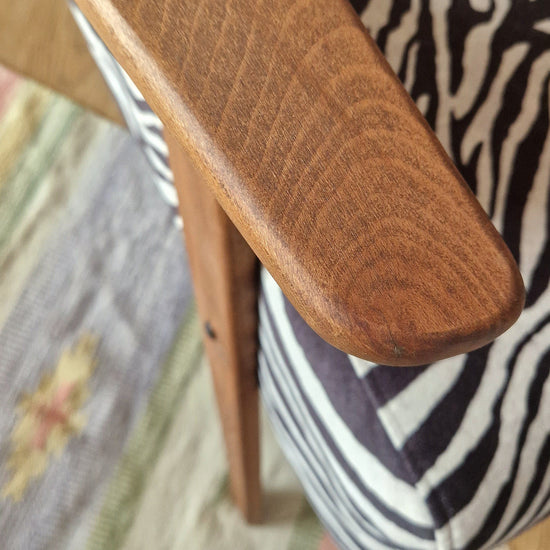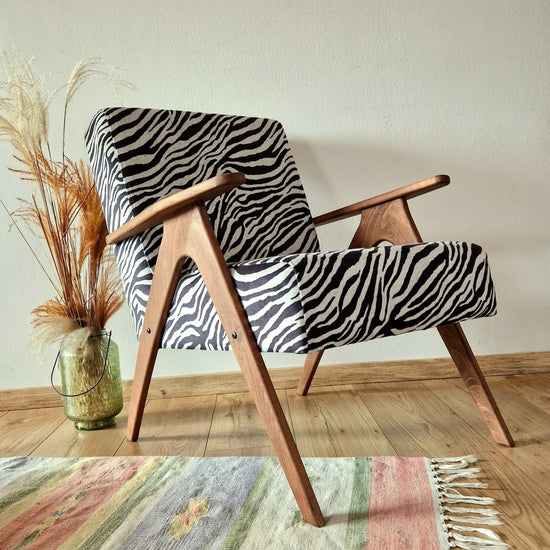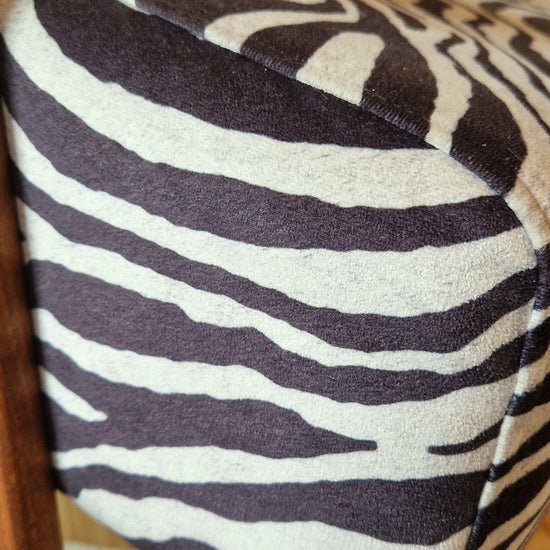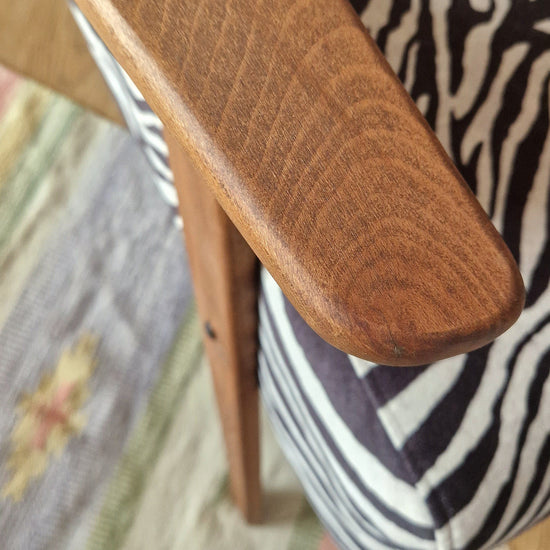 Retro Armchair Zebra
RETRO ARMCHAIR ZEBRA
If you are looking for a unique piece of furniture Croatian production, ours Retro armchair is the right choice for you! It fits into almost any type of interior and takes it to a new level with its unique design 
ABOUT THE ARMCHAIR

The Tiago armchair is upholstered in soft zebra material. You can order a sample of the material here.
dimensions (w x h x d) - 63 x 74 x 70 cm
ergonomically adapted seat
hand made
The handles are made of solid beech wood and areit is spun from polyurethane sponge with a density of 30 kg/m3, which ensures the highest quality and durability.
DELIVERY DATE 
All armchairs are carefully made to order, we need 2 to 4 weeks to make and 2 to 3 working days for delivery in continental Croatia, and 3 to 5 working days for the islands.
Warranty 24 months from purchase
Return within 14 days
We also deliver to the rest of Europe, delivery time 3 to 6 working days price calculation at checkout.
WHY CHOOSE A RETRO ARMCHAIR?
Our retro armchairs are not another generically manufactured piece of furniture of questionable quality and origin, we are proud of Croatian production and hand-crafting. In addition, they are designed to last. This is the reason why they look so unique. They are waiting for a moment when it will become part of your home and tell its story!
We ship across Europe
Return within 14 days
Delivery time 2 to 7 working days
Calculation of delivery price during checkout
Warranty 24 months from purchase